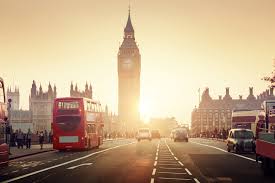 London. The beautiful, vibrant, diverse capital of the United Kingdom. It is a must-visit destination for many US travelers keen to experience life on the other side of the pond. Still, there are many misconceptions and stereotypes surrounding the city that may get in the way when planning the ideal UK getaway. As much as Londoners advise travelers to go with the flow and enjoy the sights and boroughs for what they are, it does help to be prepared. The London of movies and popular culture isn't always accurate. In fact the real thing is even better.
5 common myths about traveling to London and what to really expect
Myth #1: It is all black cabs and red London buses when it comes to transportation.
While it is fun to travel on a red London bus, or a sightseeing open-top bus, the best way to get around this city is by tube. That's the local underground metro system to everyone else. These convenient lines run across the city for easy travel between major destinations and places of interest. The Oyster card payment system makes it even easier to jump on and off. Don't pay out for a black cab unless essential. Even then there are plenty of Uber drivers. Also plan your route from the airport into London. Heathrow isn't exactly central.
Myth #2: The weather is always terrible in England so pack your umbrella (or a brolly over there)!
England has this odd reputation for terrible weather, when it is the US that faces the more extreme climate changes and storms. The risk of bad weather will depend on the season – there is little chance of snow in December and it can get pretty hot in July and August. Pack accordingly, with a rainproof jacket and layers, and work around any rain showers. Spend sunny spells in one of the many parks and rain shower in indoor attraction. Also, ignore those that say London will be foggy.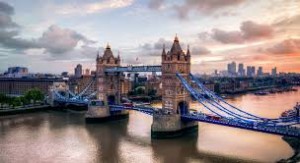 Myth #3: London is full of cliches
There are a lot of cliche-type places to cater for those that expect it, but the stereotypical tourist experience is vital for any first timer. Trafalgar Square, Buckingham Palace, the Houses of Parliament are all must see and actually within walking distance. Yet, there are treats and treasure lurking around all corners and it pays to do some research. Pick the most interesting and create your own personal itinerary.
Myth #4: The food is terrible.
This one depends on the establishment, but it is not all jellied eels and chippies (yes they are both real). The cuisine of London is as diverse in ethnicity and style as the people creating it, with something to suit all tastes and budgets from street food to fine dining. Again, research the area near your hotel to see what's around.
Myth #5: London is really expensive.
This final one is harder to contest because London can be very expensive, especially compared to other parts of the UK. However, it is possible to have a cheap break with the right approach. There are cheaper hotels and guesthouse around. Many attractions will be within walking distance, with free admission. It all comes back to careful planning and research.
Private jet charter flights have never been easier. Zephyr Jets provides an ultimate luxury experience at the best price in the market. Call one of our specialized concierges for more info: 888-442-3131