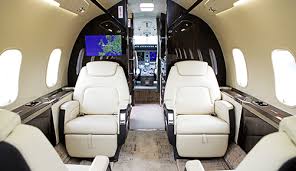 We have all dreamt of the perfect vacation. For each of us that dream is different. Whether you are an outdoors type who likes to rough it while escaping the human race for a few days of solitude or you want to get lost in a sea of partiers planning a legendary week of gluttony. A vacation above your wildest dreams exists if you just know where to find it.
Solitude is hard to find in our busy day to day lives. People are everywhere and sometimes you just need a minute to think. There are extraordinary places in this magnificent world to do that. You just have to search for them because after all if everyone knew about them- they wouldn't be places of solitude anymore. We know a few not so secret but still peaceful sanctuaries where you can recharge and hear yourself think.
For those with an unlimited budget, your options are also unlimited but if you are looking for something unique and very private you could rent The Brando. This 35-villa hide-away was opened by Marlon Brando's family a few years after Marlon Brando died. It is situated on the small island Brando fell in love with while filming "Mutiny on the Bounty". For just $25 000 a night you can hide away from the world in a little hut much like Brando did when not on the silver screen.
If you didn't want to share your island with other guests then perhaps Calviny, a small island off the coast of Grenada would be more to your liking. It can accommodate 80 people but is only rented to one party at a time. $140 000 will give you a magical night of luxury on the island with your exclusive guest, a butler, maids, and private chef and many recreational activities are available to meet all your tastes and vacation needs.
If you truly want to see it all then a trip around the world can be done in under a month. A private jet can whisk you away to the exotic destinations on your list and you can fly in luxury while experiencing it all. From Africa to feed the giraffes to Mexico to swim with the dolphins, you can see all this majestic world has to offer and the amazing creatures that inhabit it on your own schedule with a private crew waiting to cater to your travelling desires. No long lines at ticket counters or lost luggage to contend with and the only crying babies are the ones you brought with you.
If you are looking for a luxury vacation in the United States there are endless possibilities close to home too. Blackberry Farm in Tennessee is luxury and rustic tranquility all wrapped up into one. Surrounded by nature and treated to some of the most scrumptious food in the world this beautiful vacation spot offers the peacefulness of the woodland around you, the relaxation of spas and pools to melt your stress away and fresh farm to table cuisine that will rejuvenate your body and indulge your most expensive tastes all at the same time.
Mark Twain offered wise advice when he stated "Broad, wholesome, charitable views of men and things cannot be acquired by vegetating in one little corner of the earth of one's lifetime". There is a vast, beautiful, incredible world out there for you to explore.
Private jet charter flights have never been easier. Zephyr Jets provides an ultimate luxury experience at the best price in the market. Call one of our specialized concierges for more info: 888-442-3131