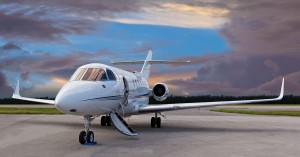 What can be better than heading off to Las Vegas for a luxury weekend trip? The answer is arriving in style!
 Charter a private jet flight to Las Vegas and enjoy an experience that you'll cherish for years to come!
Worried about the pricing and safety? Don't be, Zephyr Jets offers competitive pricing schedules and a superior    service for Vegas chartered jet travel.
Why fly to Vegas on a private jet plane?
Privacy, luxury, comfort, style are just some of the benefits that you'll enjoy. And if you're heading to Vegas, it's likely that you're not travelling alone. Enjoy a special group rates if you're traveling with friends or family. Group-rates can be cost effective and ideal for your budget.
From the client's preferred cabin size requirements to preferred onboard amenities; from customized baggage storage capacity to a personalized travel itinerary, a personalized chartered jet service can help you plan the luxurious and stress-free Vegas journey that you deserve.
Whether you are taking a domestic, international, or a multi-city trip, our team is available to serve every single need. Your party doesn't have to stay limited to Vegas; our charters also fly to isolated and far-flung regions that would otherwise require a lot of logistics and planning.
What makes Zephyr Jets unique?
With us, you can travel to Las Vegas with uncompromised luxury at the most competitive market rates. Get personalized VIP attention with a specialized travel concierge that will help you in every detail. We offer executive airport connections around the globe that will provide you with a hassle free experience from start to finish.
Get in touch
Get in the party mood even before arriving in Vegas when you fly privately with Zephyr Jets. We are just a phone call away to your next destination. What happens in Vegas, might not stay in Vegas this time around.
Private jet charter flights have never been easier. Zephyr Jets provides an ultimate luxury experience at the best price in the market. Call one of our specialized concierges for more info: 888-442-3131.