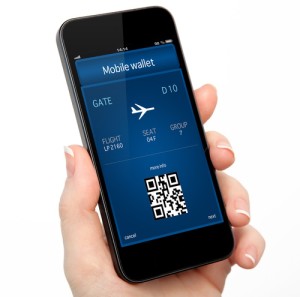 The adoption of technology in private jet bookings has transformed the aviation industry tremendously. While private aviation is typically a preserve for the rich and famous, the introduction of mobile booking platforms has attracted new entrants into the market. Increasingly tech-savvy millennials and young private fliers.
Easy Booking
For those who can afford it, a few clicks of a button can put one on a flight to anywhere in the world in the comfort of a private jet. New services and mobile applications are streamlining the booking process for private flying, which once involved high-end connections and brokers.
Convenience
Lower costs and increased ease of access are going to prompt a surge in younger generations being attracted to the perks of private jet travel. Mobile booking platforms currently provide instant access to an international fleet of aircraft at client's fingertips. These platforms have provided a long-awaited solution to a market which was unable to attract the casual flyer, who finds commercial airlines more cumbersome than convenient.
Ease of use
Mobile apps such as Stratajet use sophisticated technology to guarantee ultra fast ways to book a private plane at reasonable prices. A simple search can return accurate costs for a wide range of aircraft in just a couple of seconds, not to mention the ability to make instant bookings.
While the use of mobile applications to book for flights continues to grow across platforms, mobile searches have more than doubled the rate of desktop usage. Mobile adoption in private jet bookings is changing the demographics of flight bookings, with the number of women searching for flight doubling since 2016. In fact, the number of searches by female customers increased by over 50 percent more than men.
Affordability
As consumers become increasingly aware of time and cost-saving tactics, they require instant access to a range services and private jet travel is no exception. Mobile technology translates to significant savings and a much-needed shift in the mentality of private flying. The adoption of mobile technology will inevitably continue to streamline the industry's processes, in turn providing more accessibility for people to find affordable private jet travel. It goes without saying that smartphones will continue to become the medium for customers to access private flights, further transforming how people travel.
While the cost of flying private has tremendously dropped in the past few years or so, it's still relatively a preserve for those who have a little extra income. However, that is likely to change very soon. Booking a private flight using today's mobile apps can cost much less than first-class flights on some commercial planes. It would make sense for large groups of people who would like to travel in style to take advantage of such apps, especially if they will be paying less than a first class commercial flight.
Moreover, web-based entrants and mobile apps that act as charter brokers are offering new pricing models that involve shuttles, plane sharing, empty legs and other ingenious cost-cutting models. These developments will make private jet travel attractive and affordable to more people in the near future.
Private jet charter flights have never been easier. Zephyr Jets provides an ultimate luxury experience at the best price in the market. Call one of our specialized concierges for more info: 888-442-3131